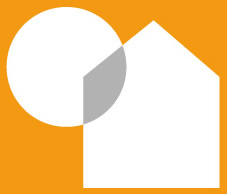 design services

BUSHFIRE ATTACK LEVEL (BAL)
A bushfire attack level (BAL) are construction standards that apply to development in areas declared as bushfire prone under the Building Regulations 2006, (see mapped areas here).
The assessment considers vegetation on and around the site, the slope under the hazard and the distances between the proposed dwelling and vegetation to determine the BAL level. The lowest BAL level is 12.5 and highest is Flame Zone. All BAL levels require ember proofing the structure and the higher the BAL levels the greater the restrictions on building materials and glass types that can be used on external surfaces. Sam is qualified and accredited to do Method 2 assessments which can measure specific fuel loads and slopes under hazard to determine a more accurate BAL level.
The BAL assessment is required by a building surveyor when issuing a building permit. It is worth having this assessment done at the outset of the design process as siting can affect the BAL level and external material selection is important in design decisions.
Most BAL assessments can be complete within a week, Bushfire Management Statements within 2 weeks, and planning applications lodged within 28 days. If your job is urgent Sam can usually be flexible to meet your deadline.